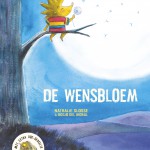 In the Wishing Flower (original title: De wensbloem) Snibbles is going through a very hard time when his dear friend the snail suddenly dies in an accident. He was in the wrong place at the wrong time. And now life has to go on without him…
Snibbles struggles with feelings of guilt and has trouble sleeping. Luckily Oohoo the wise owl has some good advice.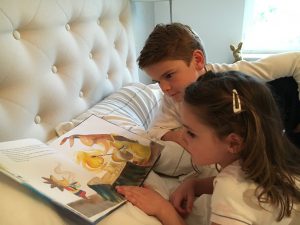 The book appeared in Dutch in 2016 (with Pelckmans publishers) and is currently being distributed in the Netherlands and Belgium.